The systems that make our trucks work.
Fans
The MTS Dino Series of advanced suction excavators excels in air conveyance and material movement because of its patented (multi-stage) twin fan technology. This engineered feature delivers 24,000 CFM which is 4 to 5 times more air conveyance than the largest vac trucks on the market. It also provides an advantage in optimizing dry material movement without compromising the integrity of the equipment, unlike a positive displacement blower system which will be damaged by digging without water.
Debris
As dry materials travel through the air stream created by the immense suction power of this equipment, it enters into a separation process that will sort materials internally. Large debris will be broken down and impacted by a deflector plate which deposits in the main container, allowing smaller debris and fines to continue on to a secondary debris cache. The air conveyance remains unhindered and powerful through the filters and then exits the system as clean air.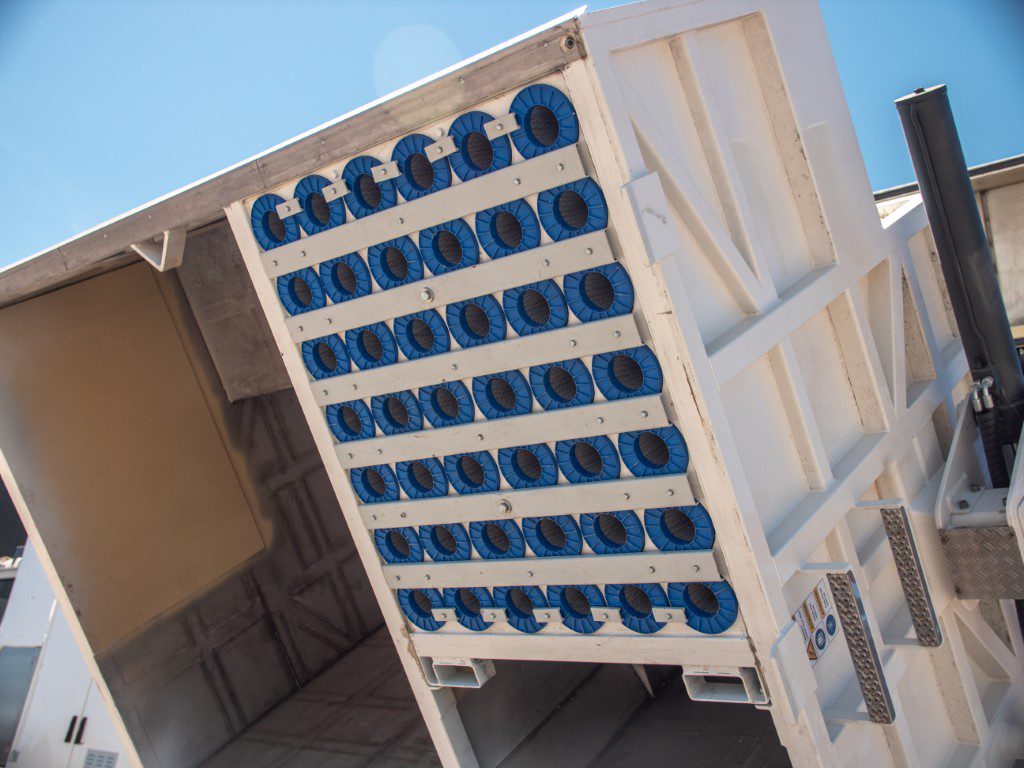 Filters
With the filtration system used by the MTS Dino Series, the air flow remains clean which makes indoor facility or close proximity work ideal. The conical system auto-cleans during operation and is easily accessed and removable for more extensive maintenance. The larger surface area of the filtration system effectively allows air conveyance to remain consistent and powerful while delivering long lasting use before ever needing to be replaced.
Dig tube and Arm
Having a 10" dig tube at the point of excavation means almost 300% more airflow at the point of excavation when compared to a typical vac truck. This allows operators to process larger excavated materials more effectively and increases the amount of material that can be moved, giving this equipment a superior overall dig rate. The power arm and articulating control of the boom easily manages the dig tube and provides precision placement via remote which relieves any need for manual placement or maneuvering of the dig tube.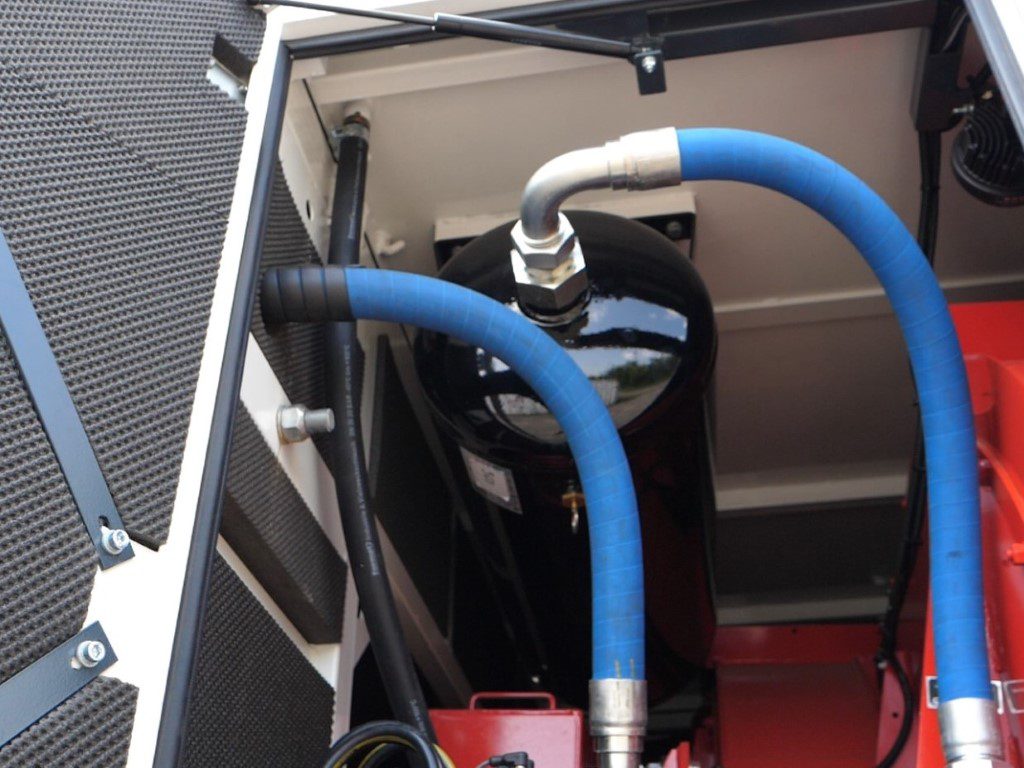 Compressor
With a rotary vane compressor adapted and sized for the MTS Dino Series, users are ensured of continuous operation at performance levels that meet all demands. Engineered for dry excavations the radiator and fan are dimensioned appropriately to protect from dust and sand, while all electrical components are over-dimensioned to withstand the high temperatures that come from long hours of usage. All factors that result in a reliable and durable onboard compressor system.
Tools
Projects within the limits of utilities or buried infrastructure can encounter a variety of different materials which require more than one alternative for non-destructive excavation. The MTS Dino Series is equipped with a selection of lightweight pneumatic tools that are optimized by the onboard compressor system. All tools are equipped with quick connect fittings and are ideal for switching between tasks while increasing overall productivity.